Annapolis National Cemetery



Section G - Annapolis National Cemetery
213 graves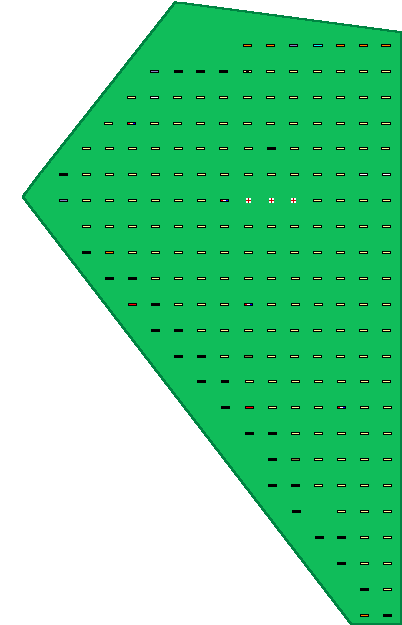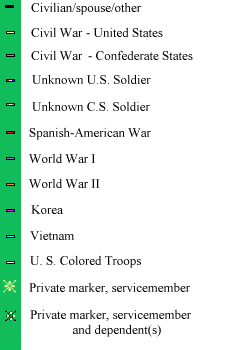 The legend, left, utilizes a color code to indicate in which conflict(s) the deceased participated. Solid colored bands indicate the deceased died at a point following the conflict; colored bands bisected by a black bar indicate the death occurred during the conflict.
NOTE THAT ALL CIVIL WAR / WAR BETWEEN THE STATES GRAVES ARE WAR CASUALTIES UNLESS OTHERWISE NOTED IN THE ALPHABETICAL LISTING OF INTERMENTS.
Notes:The three graves indicated by red crosses on white backgrounds are nurses from the Annapolis field hospitals. Grave number 200, shown as a Civil War grave with a black band, is a Civil-War era marker, but no date of interment is available.

Annapolis National Cemetery
Last updated Saturday, September 26, 1998